Your One-Stop Hub for Over 3000+ Web3 Events
Stay in the loop with the latest happenings in the web3 world. Discover, plan, attend, and engage!
Find Events that Matter to You
Our database helps you find events by month, name, date, location, and even by their web presence.
Learn about the organizers hosting your chosen events, and how to reach out to them through email, social media, and website.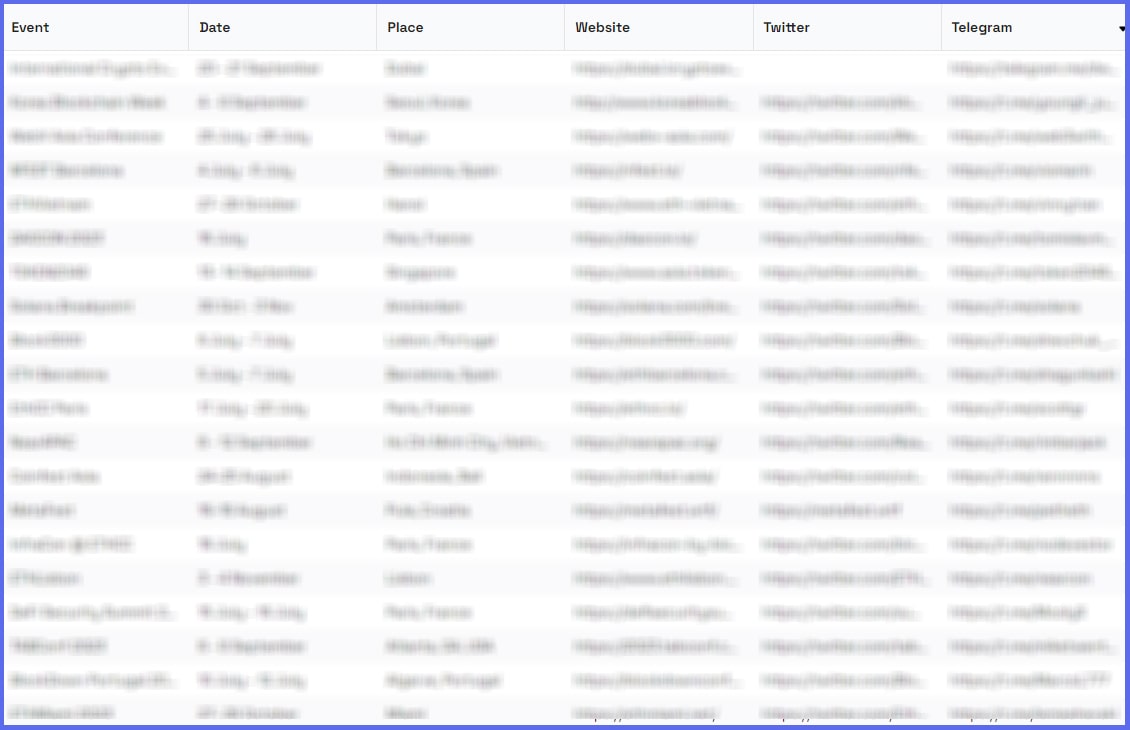 Collaborate Seamlessly with Your Network
Enhance collaboration with robust features that simplify your joint efforts for event planning and participation.









Meet Your Future Publishing Partners